CLR JAMES NOW!
Date: 4 November 2016
Place: The Segal Theater at the CUNY Graduate Center (New York, New York)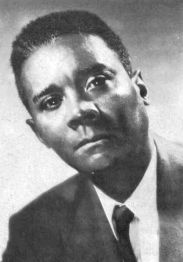 Symposium Programme
9:45am
Opening remarks
10:00am
CLR James and Literary Cultures
Moderator: Sarah Chinn (Hunter College, CUNY)
Steven Delmagori (University at Albany, SUNY)
"The Romance of the Masses: Revolutionary Critique in Alejo Carpentier's The Kingdom of this World"
Cynthia Hamilton (University of Rhode Island; paper to be read by Asselin Charles, Sheridan Institute of Technology and Advanced Learning): "Culture as Political Expression in the Work of CLR James"
Robert Higney (City College of New York)
"CLR James, Novelist"
11:30am
CLR James and American Cultures
Moderator: Kent Worcester (Marymount Manhattan College)
Raj Chetty (St. John's University)
"Beyond a Black Boundary: James, Race, and Dominican Baseball"
Raphael Dalleo (Bucknell University)
"CLR James, George Padmore, and the US Occupation of Haiti"
Jesse Olsavsky (University of Pittsburgh)
"CLR James, the Underground Railroad, and the Black Radical Tradition"
1pm
Lunch
2pm
CLR James and Direct Democracy
Moderator: Scott McLemee (Inside Higher Ed; Jacobin; Editorial board, CLR James Journal)
Matthew Quest (Georgia State University; Editorial board, CLR James Journal)
"Direct Democracy and the Search for Identity for Colonized People: The Contemporary Meanings of CLR James's Classical Athens.
Paget Henry (Professor of Africana Studies, Brown University; editor of The CLR James Journal.)
"Between CLR James and Clive Thomas: The Dialectic of Market, Plan, and Popular Control"
Terisa Turner (University of Guelph)
"The radical orthodoxy of CLR James Marxism and its importance for the ongoing transition to a post capitalist Epoque."
3:45pm
Roundtable
Moderator: Robert Reid-Pharr (CUNY Graduate Center)
La Rose Parris (LaGuardia Community College, CUNY)
Ruthie Gilmore (CUNY Graduate Center)
Jeremy Glick (Hunter College, CUNY)
Peter Hitchcock (Baruch College, CUNY Graduate Center)
5:00pm
Keynote
David Scott (Columbia University)
6:00pm
Q&A
6:30pm
Reception
For any questions or concerns about the symposium or call, please email Justin Rogers-Cooper.
Please help us advertise and create discussion for the symposium using the social media hashtag #CLRJamesNOW
Above adapted from event page.